The past few years one of my new year resolutions has been to journal more. Not everyday because it's impossible but most nights I write a little something. The most disappointing thing to me is having something exciting happen and then waiting a few days to write when the excitement is not as strong and the writing is just so so. I've kept an ongoing journal since my senior year of college. It's hilarious and enlightening to look back on. I wasted so much time on this?!? Live and learn, but it's now in it's 3rd edition as I've outgrown 3 journals.
I love unconventional journaling ideas.
My first journal was actually a sketch book that I had in my possession for some reason or another (I am not a sketcher) and ended up doing lots of random doodles to describe my days. The next two journals I've bought have been hard back, blank sheet. Very bad for travel though, cute, but bad for travel. Lately I do more writing than doodling. When I look back at my first sketch book from college it was so much more creative! Drawings, collages, etc. Oh, and lists. I'm crazy about making a list. I'm now inspired to write a lot more so I can get a new journal when I fill this one up. Maybe I'll go back to the sketch book.
Here are some other good ideas: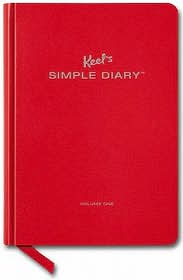 (excellent for beginners, or lazy people, or busy people, or all of the above)
Listography- I love lists so I believe I've love this as a side project